What is Being Environmentally Friendly?
There are a surprising amount of people, businesses and communities that would like to do more to conserve and protect our natural resources, but they don't know where to begin with becoming more environmentally friendly. Understanding what makes each of these aspects of our world part of the process of changing and conserving our resources; and learning how to get started making a difference is the first thing you have to learn.
"Environmentally friendly, environment-friendly, eco-friendly, nature-friendly, and green are marketing claims referring to goods and services, laws, guidelines and policies that inflict reduced, minimal, or no harm at all, upon ecosystems or the environment."
Being environmentally friendly simply means having a lifestyle that are better for the environment. Its all about taking small steps towards mother earth so as to make this planet a better place for our communities and generations to come. A good way would be to start with conserving water, driving less and walking more, consuming less energy, buying recycled products, eating locally grown vegetables, joining environmental groups to combat air pollution, creating less waste, planting more trees and many more.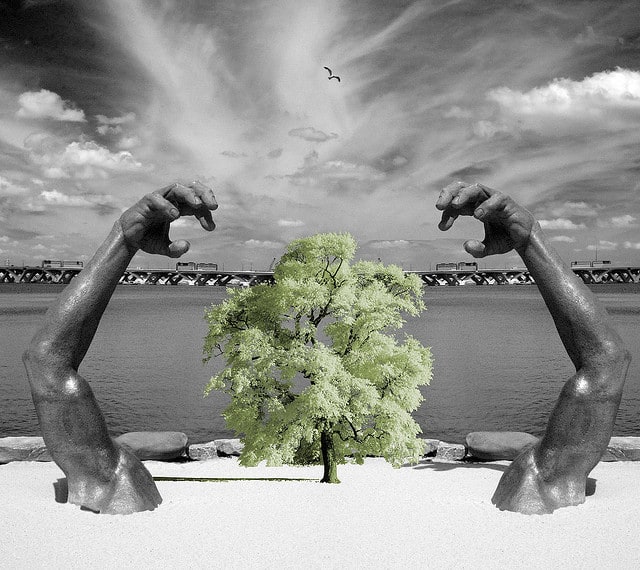 Why it's Important to Become Environmentally Friendly

You can't just point towards one business or practice and blame them for all of our environmental woes, everything fits together like a puzzle. The more that we all do our part – the faster we will create an entire ecology of living that promotes sustainability. The first step is to begin to understand the basics of what each part of life can do to become more environmentally friendly. The next step is to begin to learn to make different choices on a personal level that start to change your awareness, and consumption of resources. The changes are surprisingly easy to make, there are more ways than you can imagine to begin to practice conservation.
Learning to be more environmentally friendly is easier than you think. You don't have to jump in by changing everything, start small to make the changes more sustainable and a part of your normal life. Here are 15 ways you can begin to become more environmentally friendly.
1. Become More Aware of Resources:
Start by living with a greater awareness of the resources that you use in your daily life. Pay attention to how you choose to heat, to travel, to use water and use products that were made by manufacturing practices. Awareness is what will allow you to then begin to make environmentally friendly choices.