Smart plant selection is the single most effective way to create a low-maintenance, high-enjoyment garden. Phipps offers an annual list of Top 10 Sustainable Plants, selected for their non-invasive habits, as well as for their resistance to disease and insects. Once established, these plants require minimal watering and fertilization. Many of these plants are on display in the Outdoor Garden at Phipps Conservatory and Botanical Gardens.
1. Trees
Japanese Stewartia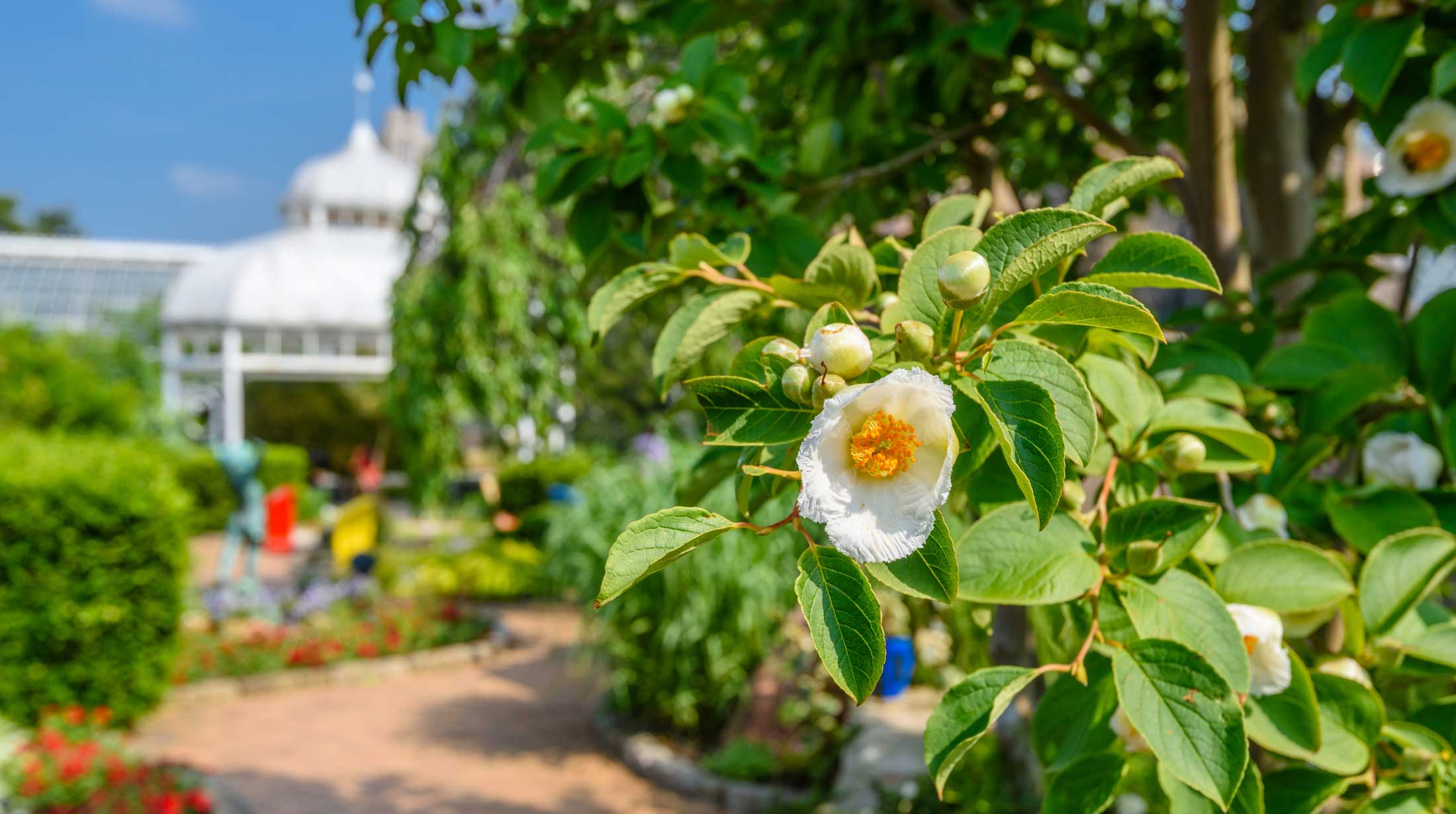 Japanese stewartia is grown as a multistemmed shrub around 12 feet tall or as a single-trunked tree that will eventually reach 40 feet. It is a wonderful choice for interest in every season. It has bright green foliage in the spring, white flowers in the summer, excellent orange-burgundy foliage in the fall and exfoliating reddish-brown bark in the winter that provides visual interest. It grows in full sun to part-shade and prefers medium moisture.
2. Native Burr Oak
The native burr oak is a magnificent shade tree growing 60 – 80 feet tall. The size and stature of this tree make it a great candidate for large open spaces. The acorns are covered with a burr, giving them a unique fringed appearance. Burr oak trees prefer full sun and are adaptable to a wide range of soil conditions.