Most people don't think about energy efficiency, Eco-friendliness, or environmental considerations when buying or designing and building the house of their dreams. Perhaps this happens due to a general lack of knowledge and understanding of the many great benefits of green home design, budget worries, or other factors. Regardless, making your house more energy efficient and Eco-friendly can bring us one step further to preserving the beauties of this Earth, while also enjoying some hefty benefits of superior energy efficiency and tangible cost savings from reduced utility bills.
Going green comes with a price, though. Energy efficiency upgrades are not cheap, but you will recover your money in the long-term considering you will no longer be paying electricity bills. We are going to present 15 energy efficient house designs to give you a starting point in your quest for making your home more Eco-friendly and energy efficient!
1. WaterShed Maryland House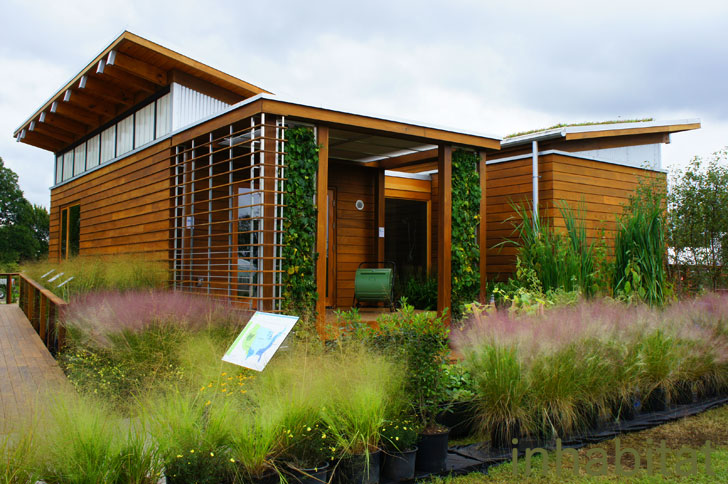 The purpose of the University of Maryland was to design a house that does not depend on fossil fuels like the majority of houses in the US do. Waste water from the washing machine, dishwasher and shower is recycled and filtered. Moreover, rain water is not wasted because there is a special harvesting system that collects and filters it.
There is a liquid desiccant waterfall that not only looks great, but also ensures the right humidity control. PV solar panels provide more electricity than needed, so the excess energy is stored for later use. The house has a high-end system that monitors and controls several parameters to ensure a high level of comfort: temperature, lighting, and humidity level.